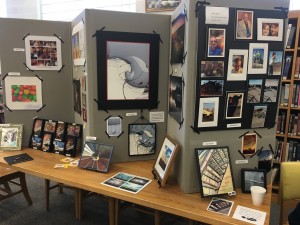 If you want to be inspired, come see the ehibit of iPhotography.
Over 200 images that will amaze you will be on display until April 9.  You can do it too using simple editing and apps.
Images by Diana Amon, Janie Anderson, Susan Roenbaugh,
Zelma Mead, Brenda Roenbaugh, Theresa Riisoe, Brandi Hattrup, Moureen Hirsh, Marva Burr, Joan Weaver, Jane Wenstrom,
and professional photographer, Julie Mead.