1887 Architectural Drawings
of the Kinsley Depot
In March, 2022 retired railroad worker, John Vician, of Crystal Lake , IL offered twelve original architectural drawings of the 1887 Atchison, Topeka and Santa Fe Railway Depot  at Kinsley to the library.   They are ink drawn on linen paper and are about 25″ X 36″ . With the help of architect and historian Ed Carlson, they were acquired.  The library had them all scanned and then printed four of them to size to display in the library.   Community donations for their purchase allowed the library to give the original drawings to the Kansas State Historical Society for proper preservation and storage.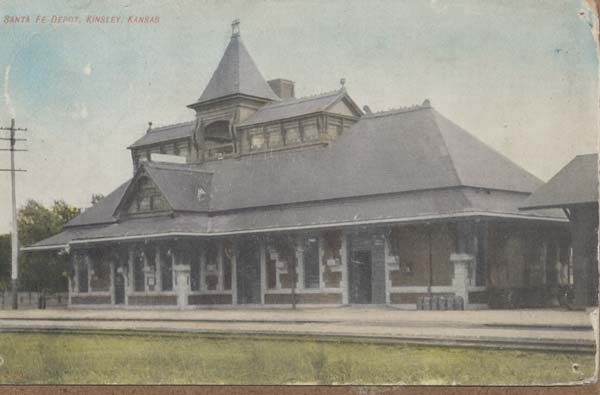 Click on an image for magnified view.

Click here to view A.T.S.F. R.R. Mileage and Elevation Profile, 1884

CLICK HERE for May 7, 2022 presentation on the depot by Ed Carlson