April is National Poetry Month
Come Celebrate at the Kinsley Library with
KEVIN RABAS, Poet Laureate of KansasTM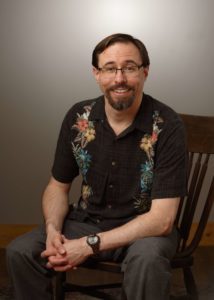 "Finding the Extraordinary in the Ordinary"


Wednesday evening, 

 April 25, 2018 at

 7 pm



Poet, jazz musician, and professor at Emporia State University
Poetry collections include:
      Lisa's Flying Electric Piano
     Songs for My Father: Poems & Stories
Winner of the Nelson Poetry Book Award, Langston Hughes Award for
Poetry, Victor Contoski Poetry Award, Jerome Johanning Playwriting
Award, among others.
Want a preview?  You can listen to Kevin read some of his poems on
New Letters On the Air.

The Kansas Humanities Council conducts and supports community-based programs, serves as a financial resource through an active grant-making program, and encourages Kansans to  participate in their communities.  For more information contact the Kansas Humanities Council.